Świerk Science & Technology Park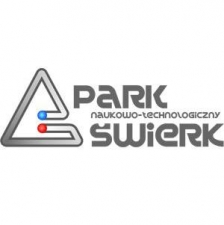 7 Andrzeja Sołtana str.
Świerk
05-400 Otwock
Poland
phone +48 22 273 22 00
fax +48 22 779 34 81
e-mail: PNT@ncbj.gov.pl
WWW: http://www.pnt.ncbj.gov.pl
PNT Director General: Sylwia Wójtowicz, MSc
sylwia.wojtowicz@ncbj.gov.pl
Mission of Świerk Science & Technology Park (PNT) is to help implement results obtained in Hi-Tech research to national economy. In particular, it is hoped that it will gradually become a local centre of knowledge-based economy in the Otwock county region, since expertise and know-how acquired by NCBJ research staff is a good basis to start up various innovative Hi-Tech companies.
PNT profile include: (i) actions related to legal/patent protection of NCBJ interests; (ii) support for Institute organizational units in contracting/accomplish­ing commercial contracts; (iii) assistance in negotiations conducted by the Institute with businesses; (iv) liaise between parties interested in some R&D or commercial projects and potential suppliers of such services; (v) intensification of commercial cooperation of the Institute  with industry; (vi) participation in R&D projects under accomplishment in cooperation with/on behalf of some external entities (including commercial entities); (vii) support for entrepreneurship and innovativeness by providing the de minimis assistance (as a 2nd tier agent).
PNT acts on the ground of the Świerk Science & Technology Park Agreement, NCBJ Charter, and internal regulations approved by NCBJ Director General. PNT accomplishes tasks resulting from NCBJ general objectives and from formal requirements of continuity of the Świerk Science & Technology Park project.