IT Technologies for Astrophysics Observations in Wide Energy Range
The project is co-financed within framework of the Polish-Swiss Research Programme 2009-2017. The project agreement was reached between NCBJ and National Information Processing Institute (operator of the Programme in Poland) on August 31, 2011.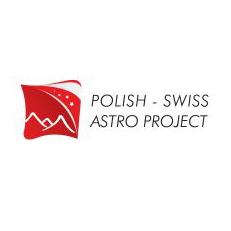 Project duration 2011-2014
Project budget 1,370,444.34 CHF (3,676,354 PLN)
      85% financed by Swiss Government
      15% financed by Polish Government
Partners

Data Centre for Astrophysics, University of Geneva, SWITZERLAND
Department of Particle Physics, Faculty of Sciences, University of Geneva, SWITZERLAND
Project Deputy Head

Dr Tadeusz Batsch
t.batsch@ncbj.gov.pl
NCBJ Nuclear Detectors and Electronics Division
phone +48 22 273 15 47
Main objectives

Development of a computer centre providing software and technical support dedicated to gather/distribute/analyse astrophysics experimental data. The centre will be based on several astronomy-related projects run in NCBJ (POLAR, INTEGRAL, Pi of the Sky, JEM-EUSO).
Webpage

See also

http://www.programszwajcarski.gov.pl
http://www.swiss-contribution.admin.ch/poland/
---