The 2nd workshop on "Singularities of general relativity and their quantum fate"
2018.04.23 8:59 -

admin
Venue:
ul. Śniadeckich 8 00-656 Warszawa tel.: 22 5228100 e-mail: im@impan.pl
Date:
Mon, 2018-05-21 09:00

to

Fri, 2018-05-25 17:00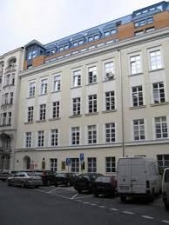 The workshop will include the following topics:
Gravitational radiation (astrophysical and cosmological sources),
Quantum fate of GR singularities (cosmological, astrophysical),
Coherent states quantization and other approaches,
Problem of time in quantum gravity and other conceptual issues,
Observational data in quantum gravity.
How to get there: https://www.impan.pl/en/insitute/how-to-get-here